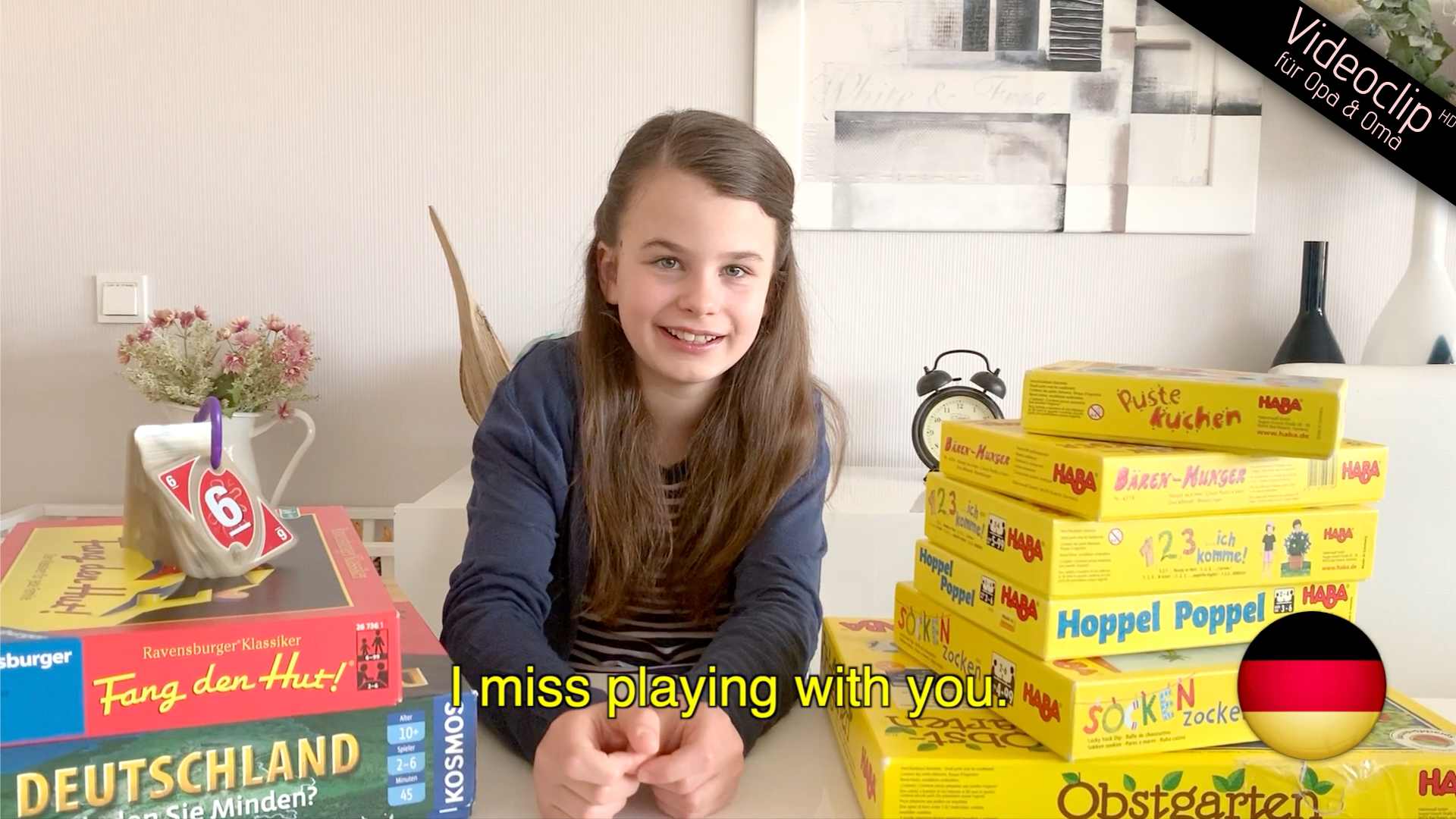 Dear friends,
TED and EUD Communication have produced a second "#dearcoronavirus" clip. This week the focus is on the older generation. They are at the highest risk, many times feeling isolated. It is a message to grandparents. Our children are delivering this message. It is moving, and it will touch the strings of your heart.
English Version:  https://youtu.be/G9P2Cbu6LeQ
Download: https://cloud.eud.adventist.org/index.php/s/q4osP5qs4sXrnYS
Note there are three versions:
English with Hope Channel logo,
English with Adventist logo,
Blank for you to add your translated subtitles and end credits.
You will also find the text for the subtitles in case you would like to translate them.
Please, give a wide dissemination to this movie. It is so compelling. Go ahead and translate, post, and spread as much as you can.
The new hashtag to use is #deargrandparents. However, please also include #dearcoronavirus #Godisincontrol and #YouAreNotAlone. Please, add the hashtags in your language as well.
This video comes in a week when politicians are saying that the economy is more important than the elderly citizens; and when some hospitals are prioritizing care for those that have less than 80-year-old!
Our history and our roots are with our grandparents. They are special people. We pray this video can be a reminder to them that we care, that God cares, and they are loved. Along with our children, we want to tell them, "do not be afraid, #youAreNotAlone".
Thank you so much for your contribution to this project that will bring happiness and hope to the older people during this difficult time. Please, spread this positive message far and wide.
Thanks, God bless and happy Sabbath.
Williams